Tuolumne
Began with a 5-hour drive from San Jose to Tuolumne Wilderness Office in Yosemite. Arrived around 2pm ready to hike and summit 6 peaks in 6 days. No realizing some "inclement weather" was upon me, I received my physical permit (required to carry when backpacking) and promptly deep-sixed all my plans! Thunderstorms, along with lightning, flash flood warnings and tremendous amounts of rain were forecasted over the next three days. Great! (Oh, and the forecast was right!).
The Ranger suggest I not go in my targeted area since non of it was protected. In fact, Mt. Lyell and Mt. Maclure might not be accessible due to the rivers rising.
I waited in my car while awaiting the leaving of the torrential rain. Finally, at 3pm, it stopped, and I began the journey. Instead of heading down Lyell Canyon….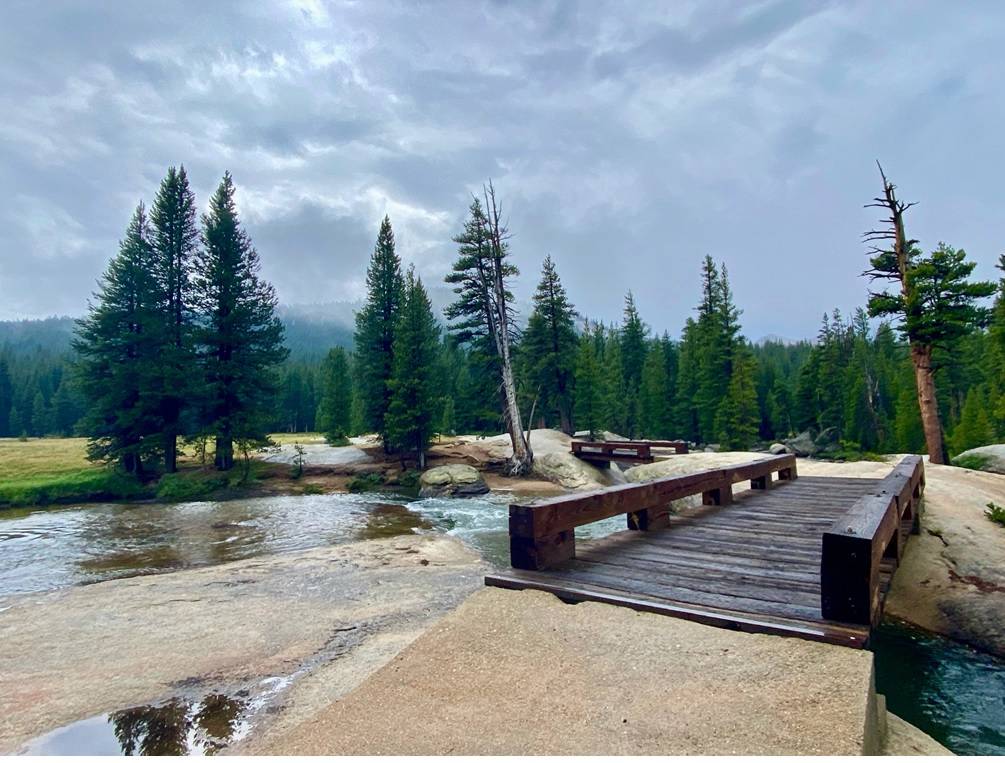 Towards the beginning of Lyell Creek
… I went via Rafferty Creek. What a GREAT trail with a gradual climb to 10,000 feet.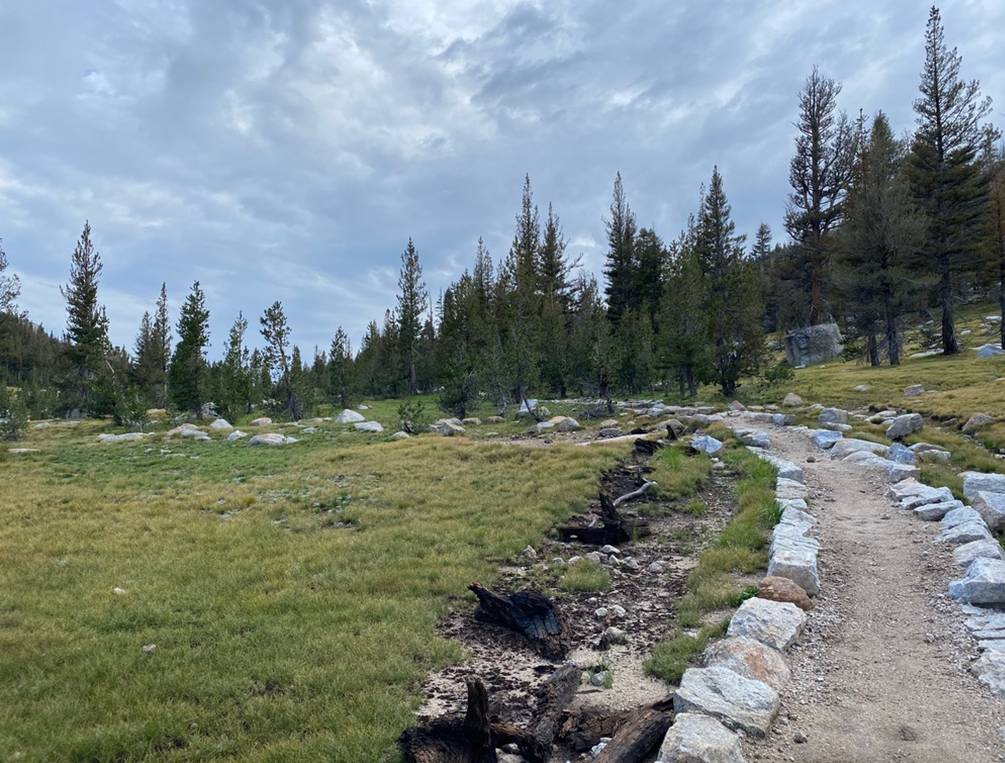 One of the great scenes on Rafferty Creek
Ended up at one of the six High Sierra Camps called Vogelsang where I stayed in the spacious backpackers camp. With Fletcher Peak with Fletcher Lake as the backdrop, this is where I stayed for two nights (due to the powerful Thunderstorms).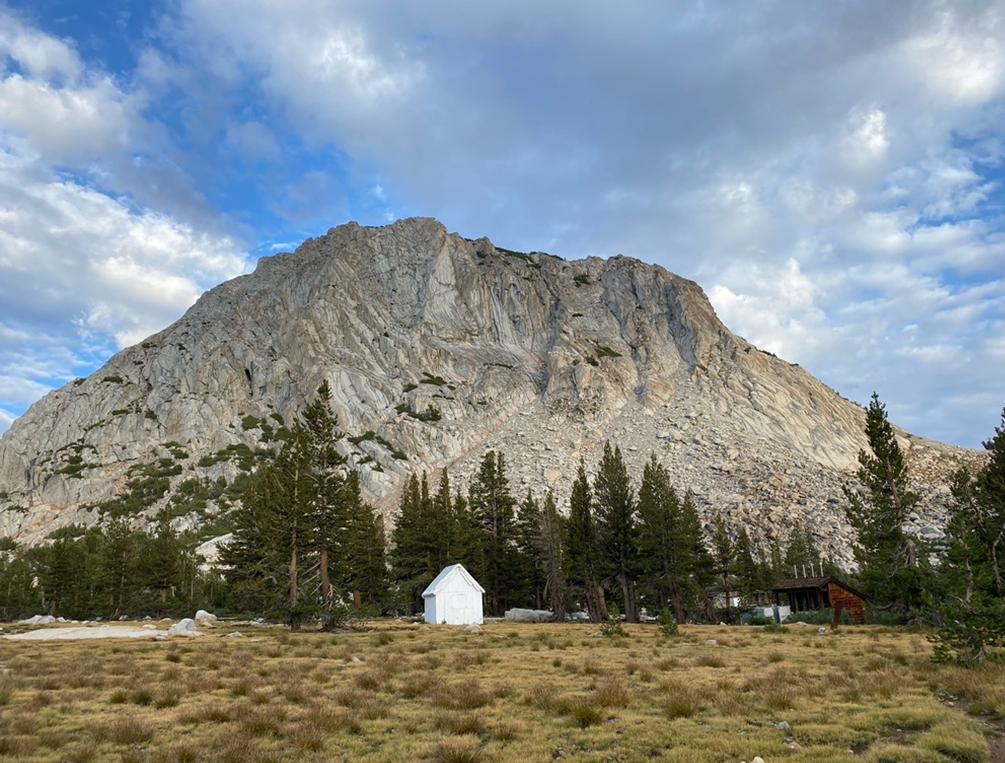 Fletcher Peak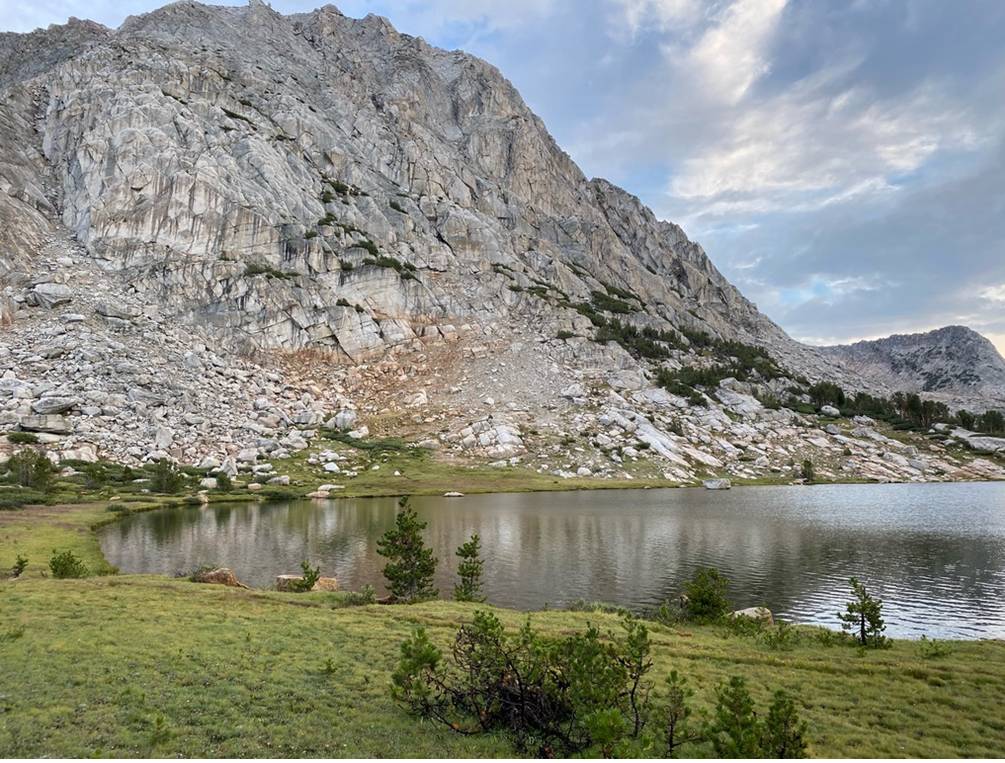 Fletcher Peak with the Lake
On the zero day, I decide to squeeze in a summit Vogelsang Peak. Having not been prepared for this, I noticed a trail on the map. I can assure you, there was no trail! Just pure boulders and straight up. Noticing the clouds gathering, I tried to hurry up the best I could.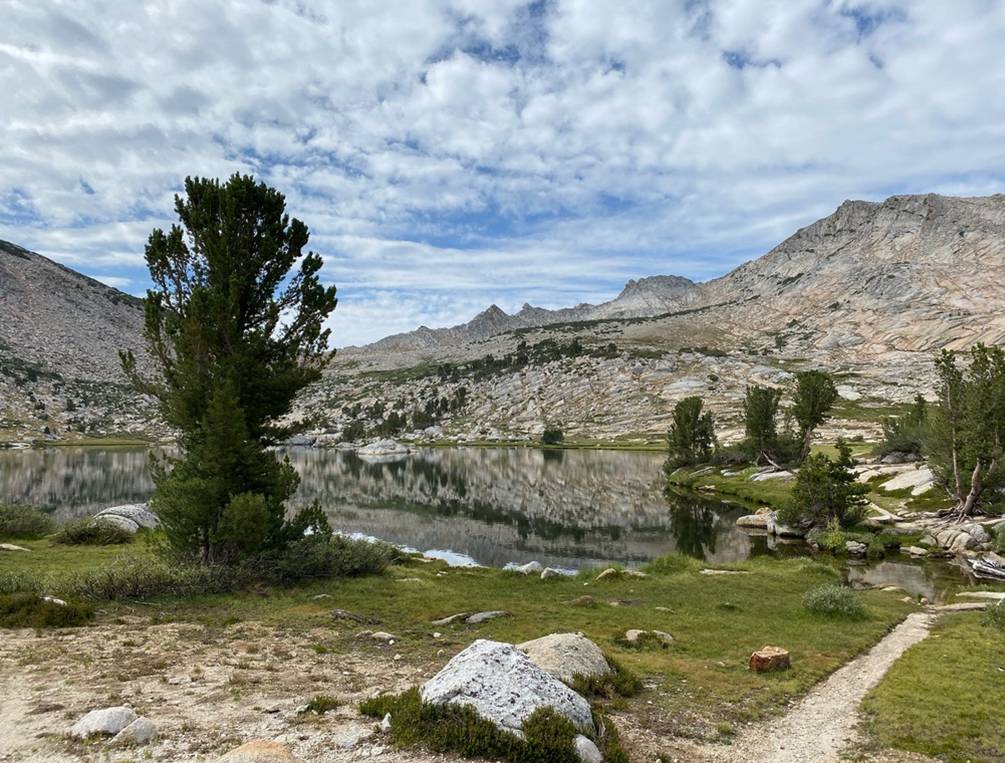 One of the lakes on the way to Vogelsang Peak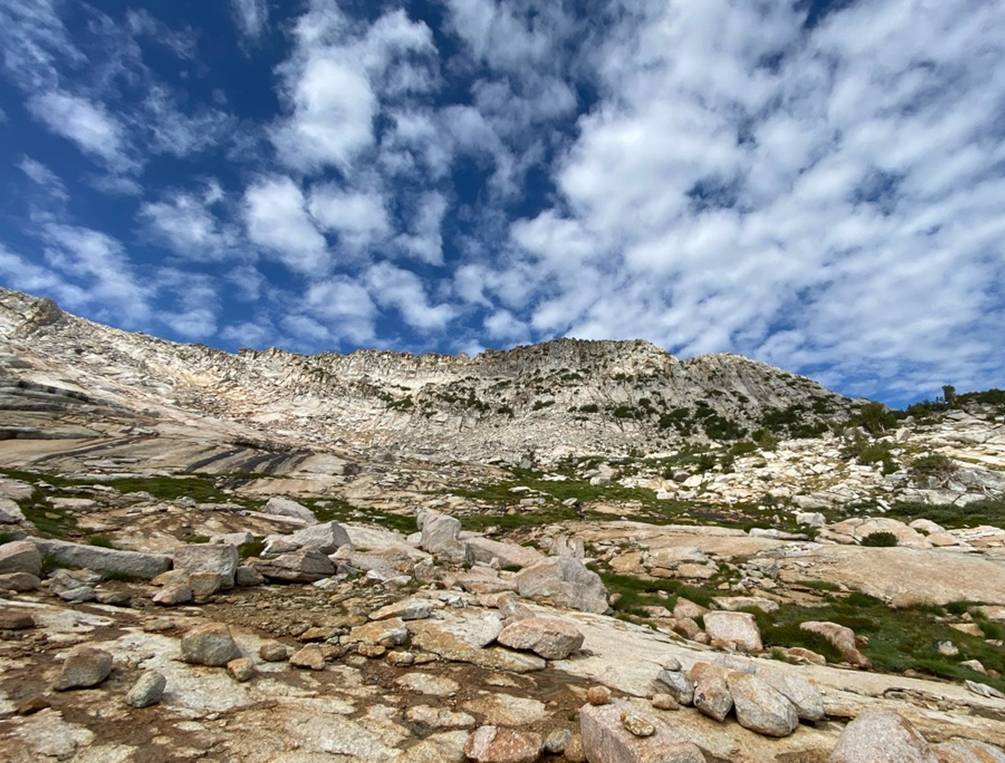 Heading to Vogelsang Summit
Bouldering up and navigating gravel on a steep terrain was a challenge. Many times I decided to stop and return… but, for some reason, kept going… I couldn't believe I made it to the false summit with less than one mile to go.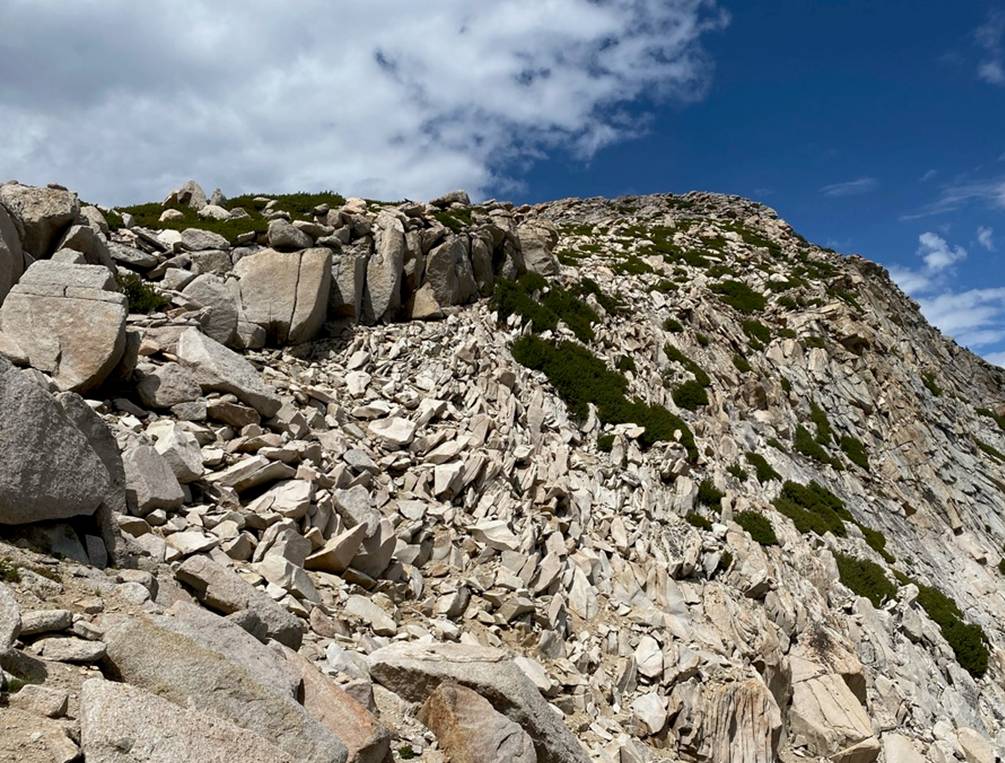 Top of the false summit, looking at the peak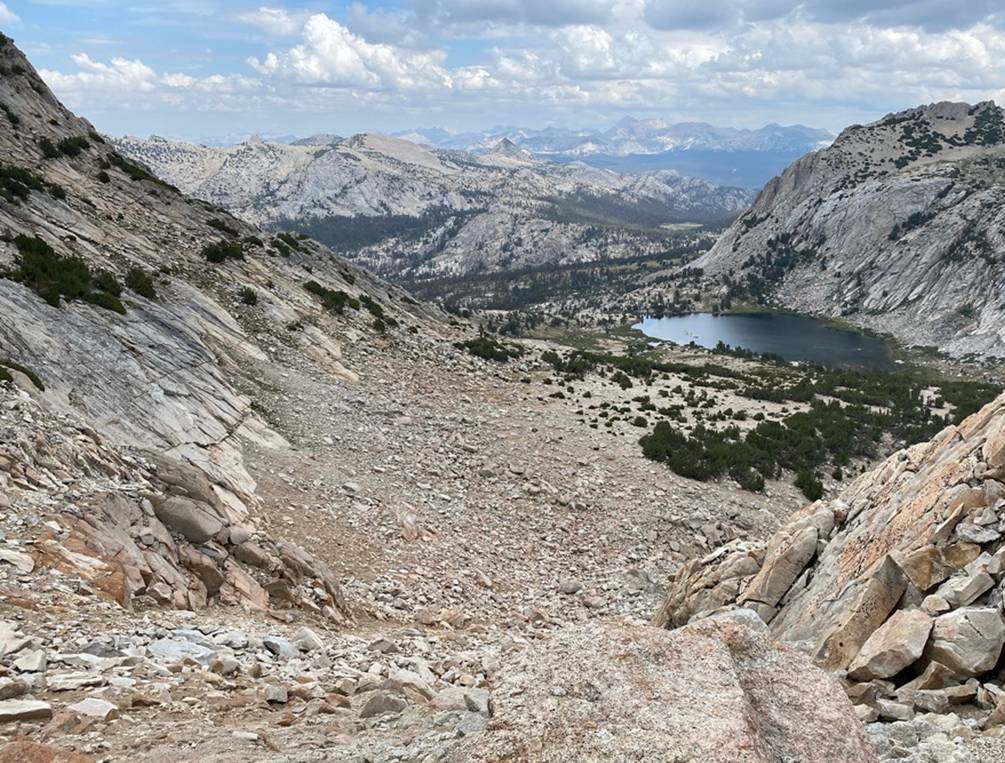 False summit with less than a mile to the top
Ran into two people who were coming down from the top-cute couple. They encouraged me to finish which, navigating through the bushes, I did.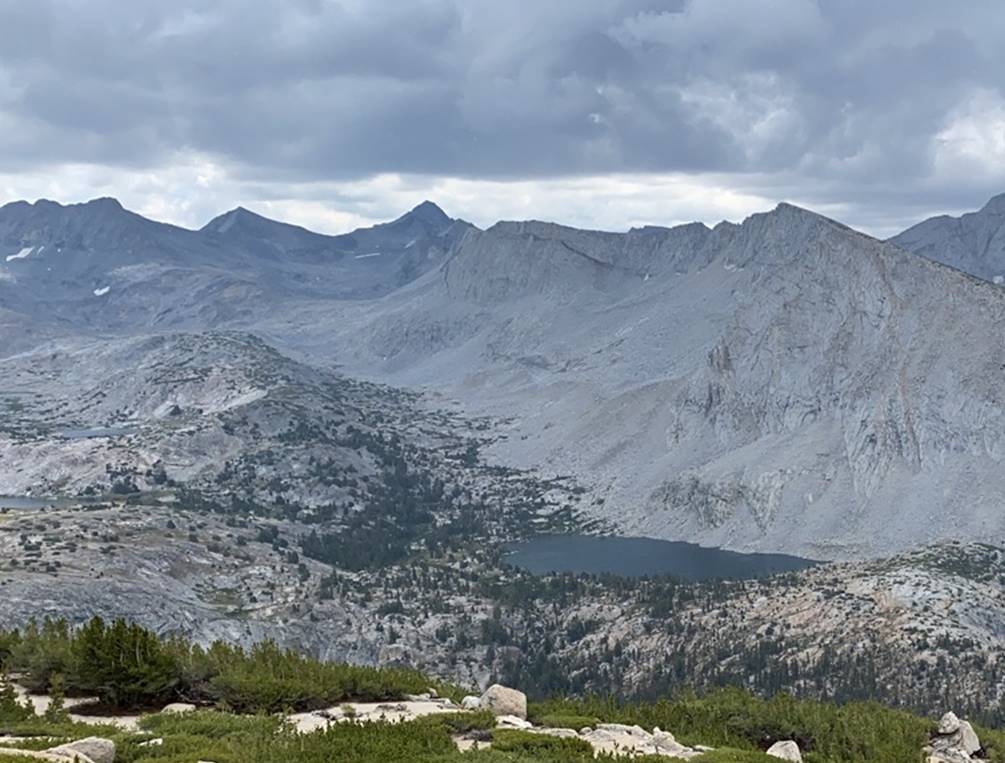 Vogelsang Peak. The green is large plants with boulders in-between.
Having made it to the stop, grabbed a snack and took some pictures, it began to rain. There is no place like the top of an 11,498' peak when a thunderstorm breaks out overhead. Needless to say, I sped down the 1400' as quickly as I could. Having arrived around 2pm, it pretty much rained until the next day, with hours of thunder and lightning.
I decided the following morning to get up early and take the 9 mile hike down from 10,100' elevation to 7150'. The High Sierra Camp (all HSC's are closed in 2021) called Merced Lake. Off I went around 8:30am.  The views along the way were tremendous.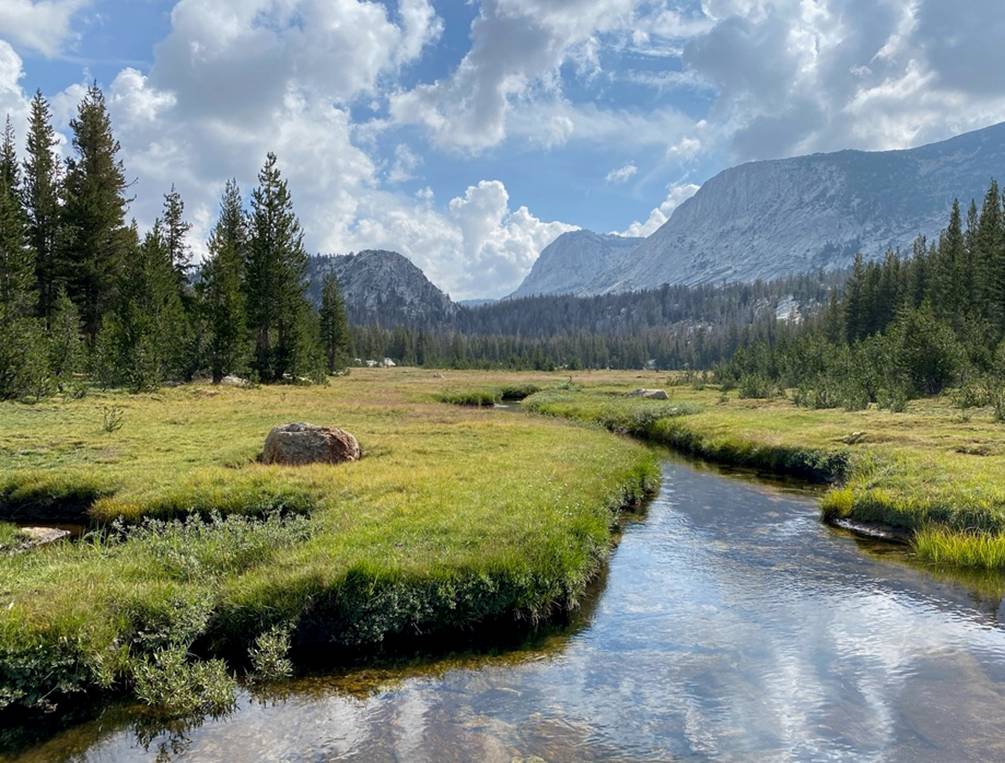 Heading towards Merced Lake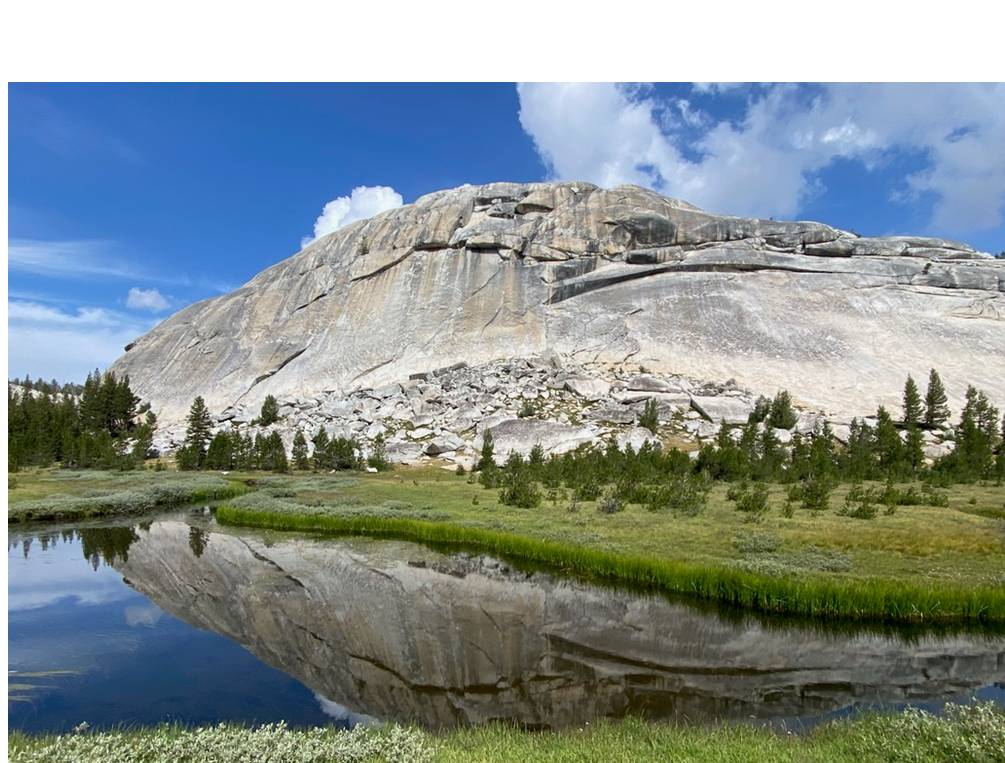 Emeric Lake is hiding behind the hill!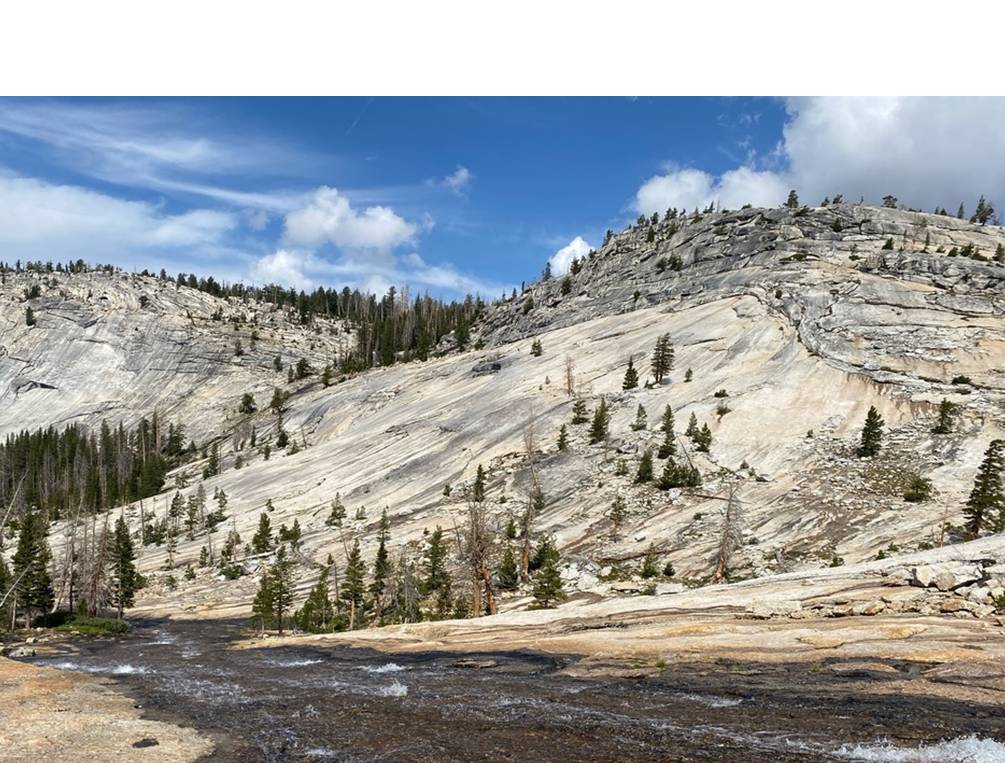 The flow of water was amazing
I finally made it to Merced Lake, deciding to pass the lake and camp on the opposite side of the high sierra camp. With plenty of water, shelter from any storms, it was time to relax and enjoy.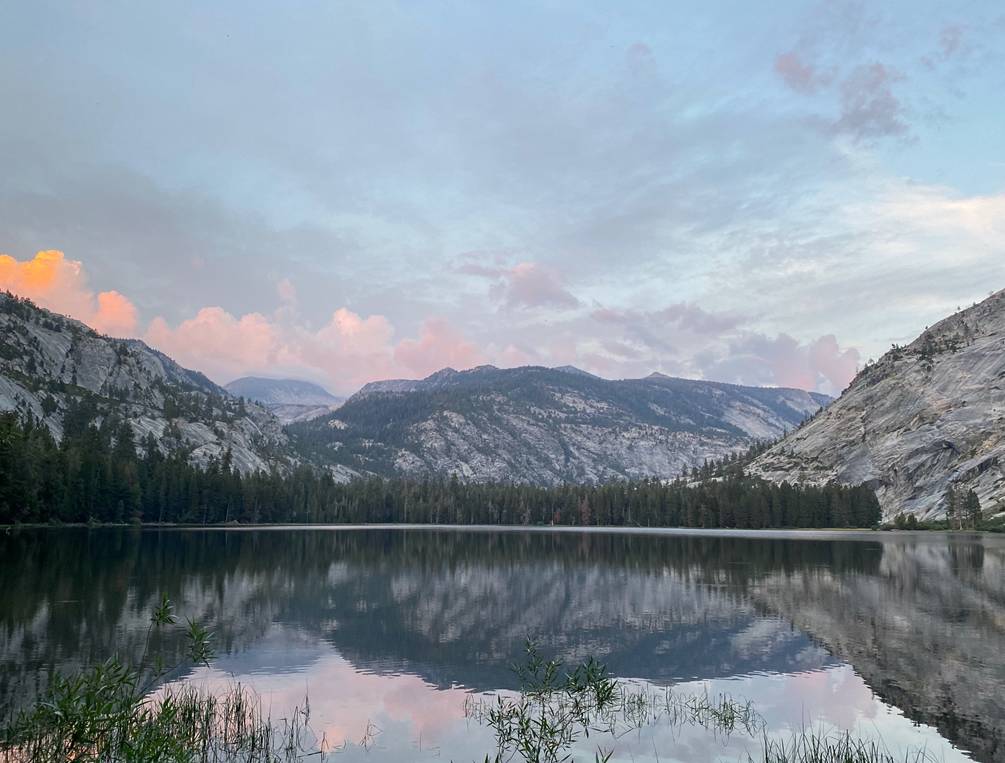 Merced Lake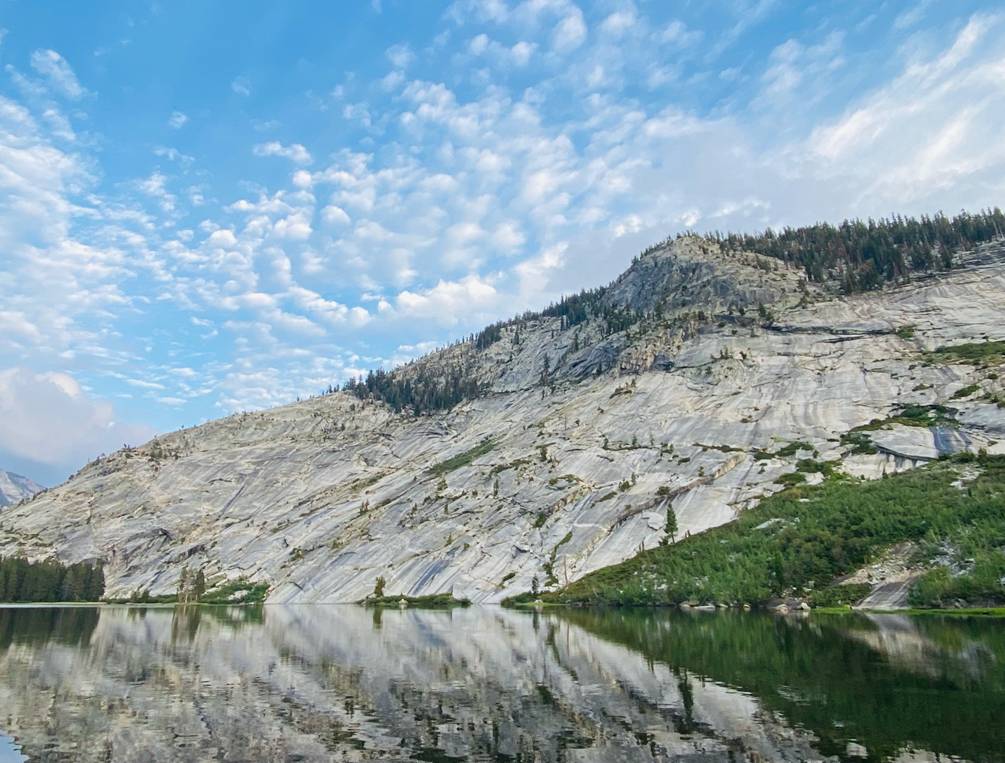 Merced Lake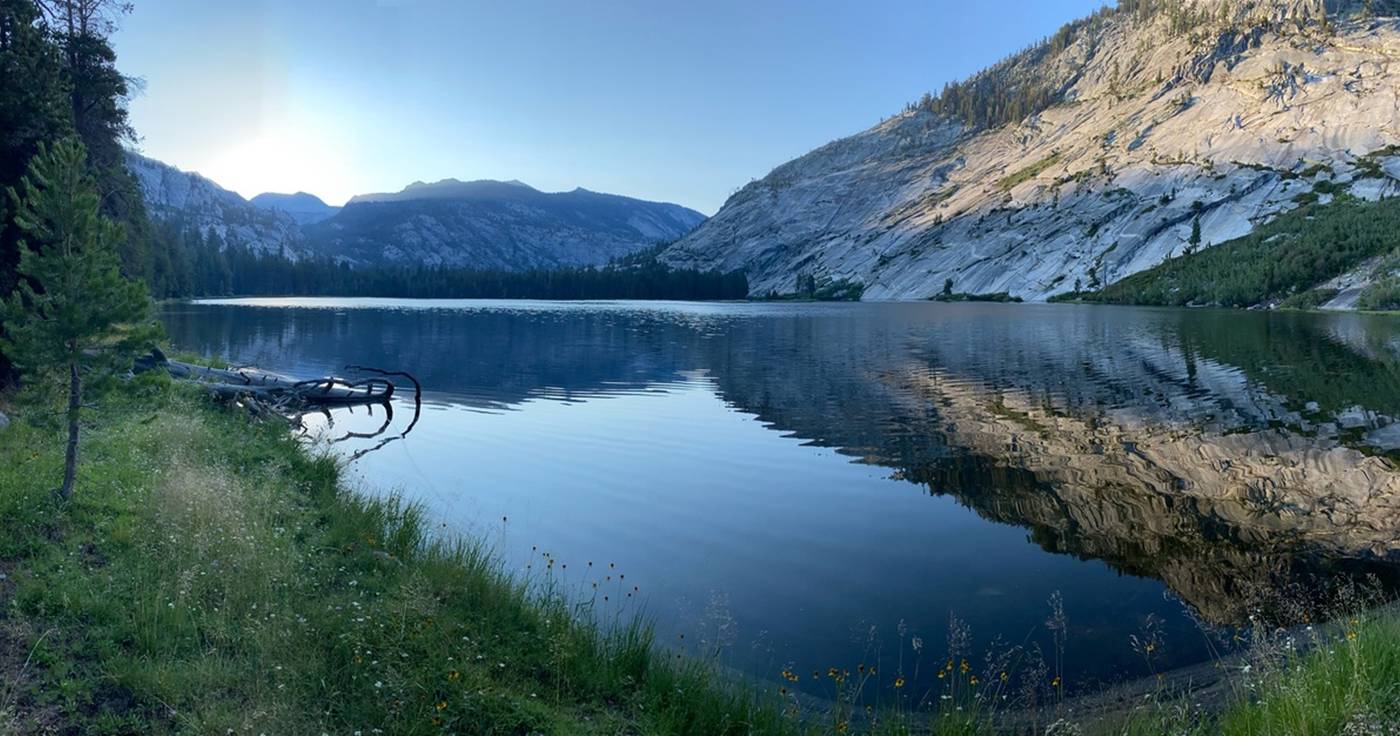 6:53am Sunrise on Merced Lake
After breakfast and packing up, I let Duckie Jones know it was time to be off on our next adventure. Since this was a completely unscripted adventure, we had three choices: Head towards Clouds Rest and camp there; head towards Cathedral Lake or head towards Sunrise, High Sierra Camp. In the end, I decided to go to Sunrise, which is at 9,350'. Pretty much, this would be an uphill day with a 9+ mile hike.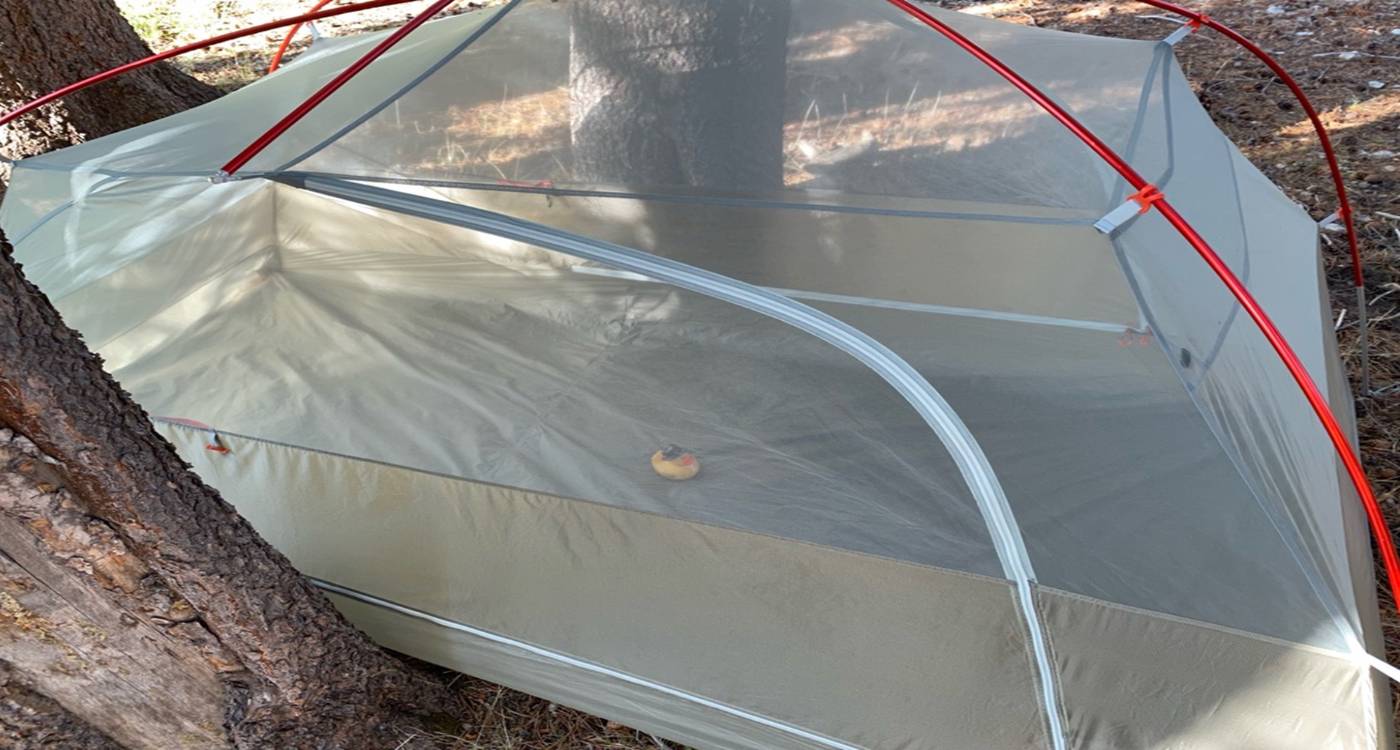 Duckie Jones Goofing Off
With many incredible views along the way…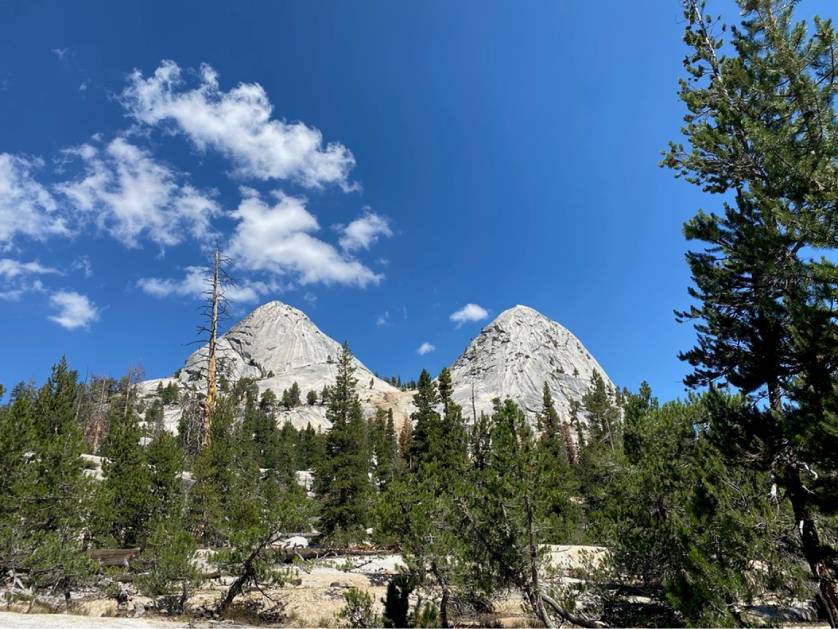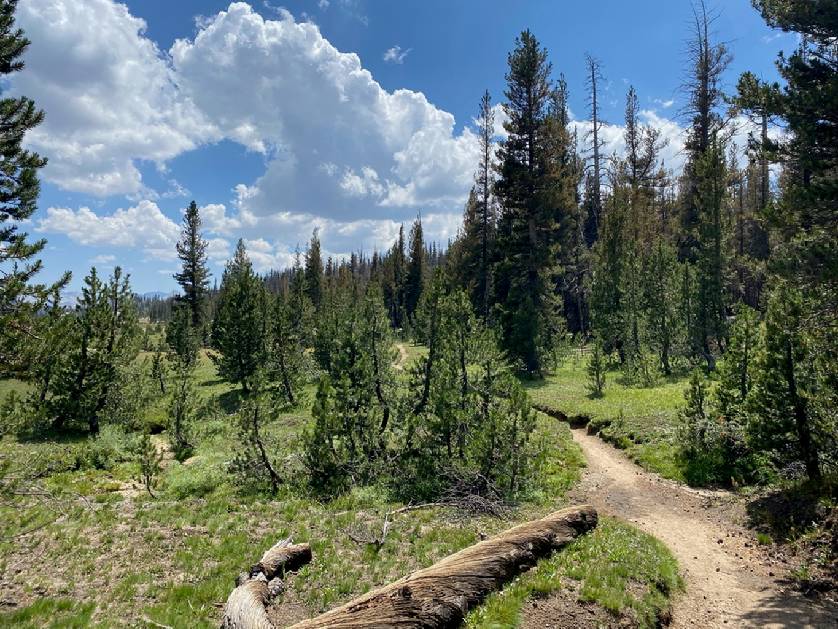 More Wonderful Views
Finally made it to Sunrise. One hiker gave me a tip of a camping spot up top with incredible views. What a great tip!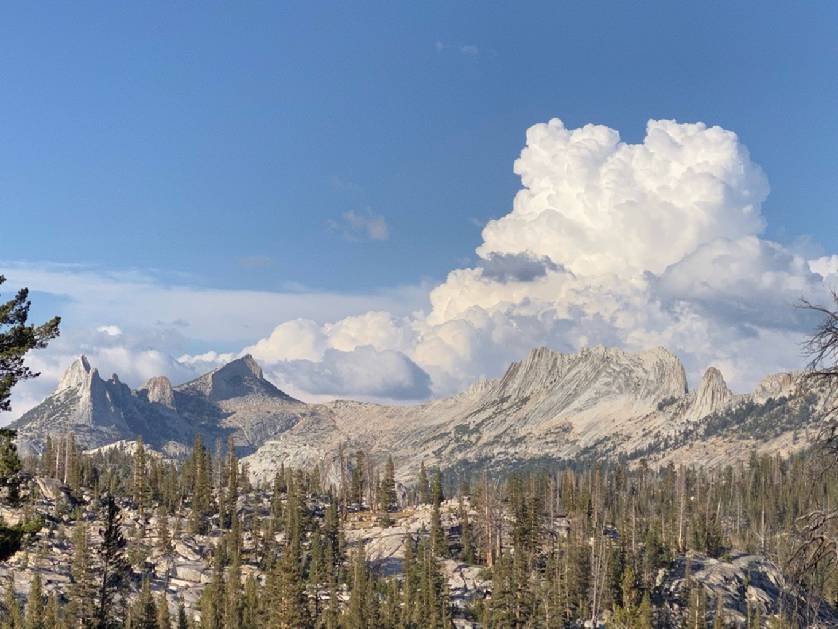 View of Cathedral Peak and Echo Range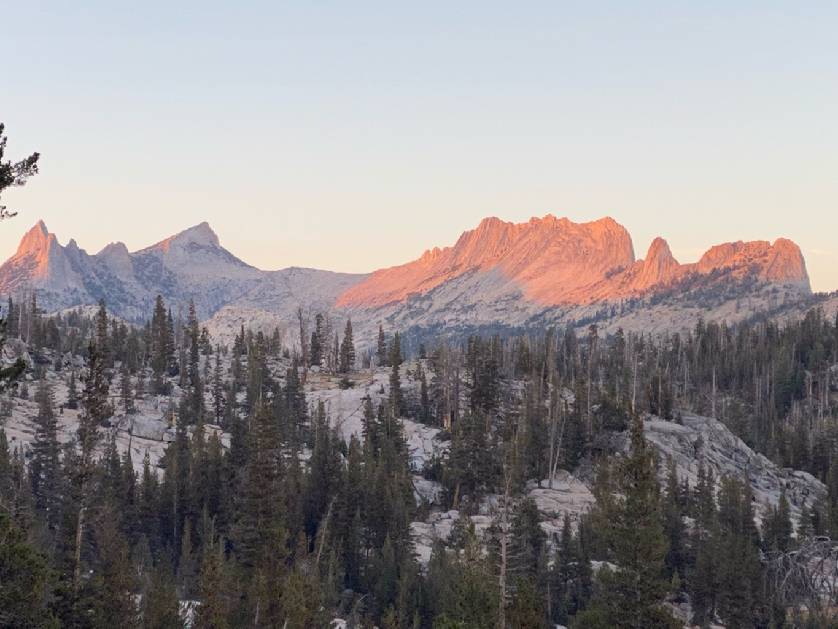 View from my camping area


View from Sunrise
The following day I headed towards Cathedral Peak. Wanted to summit the peak but did not have instructions or downloaded maps… On the way, the views were amazing.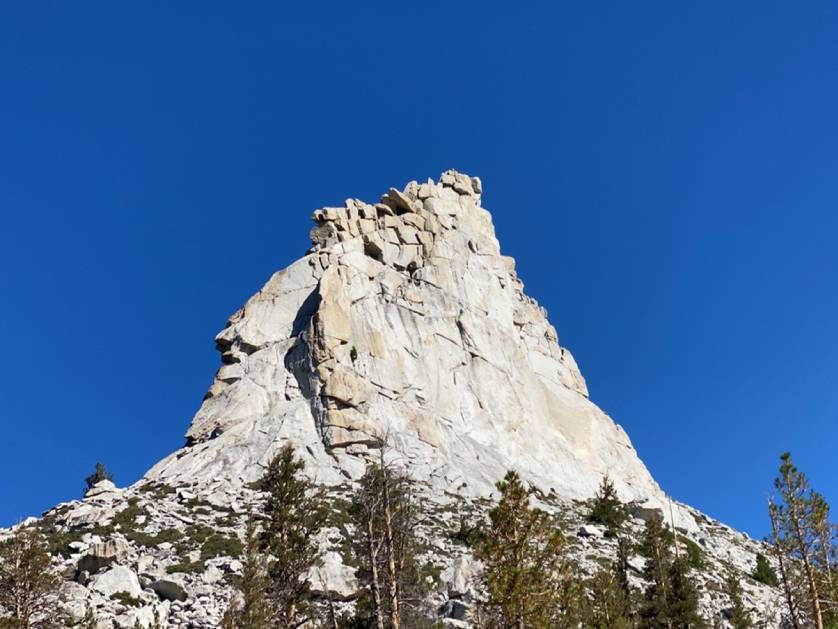 Colombia Peak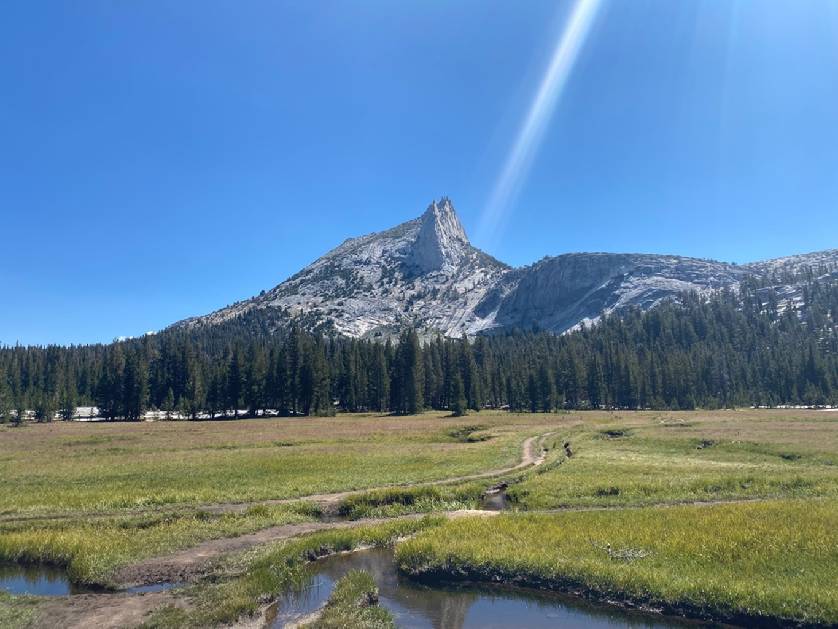 Cathedral Peak from Cathedral Lake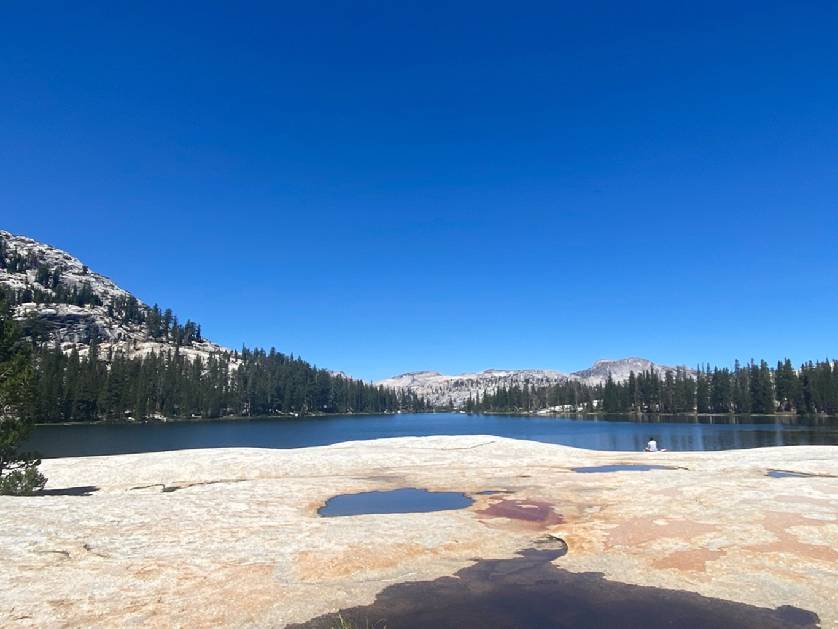 Cathedral Lake
I saw one unnamed lake off trail near the base of Cathedral. Venturing off, I found it. And what an incredible find it was! My own unnamed lake!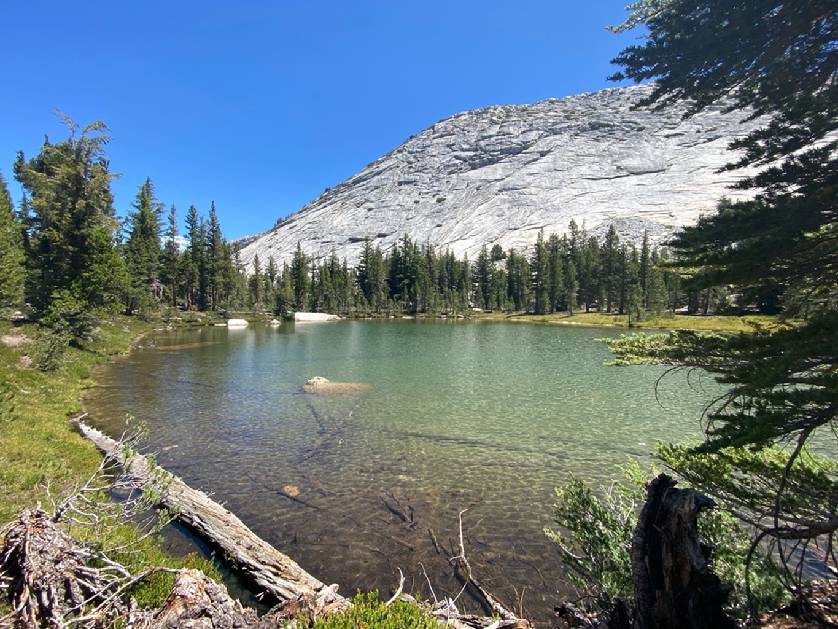 Unnamed Lake at the base of Cathedral Peak

Turns out, it was a perfect place to rest, eat, take my day pack out and begin the climb to the peak. I only made it up to about 9700'. Turns out this was probably a class 4. One day, I'll return and summit it – but probably from the other side!

View from the unsuccessful peak climb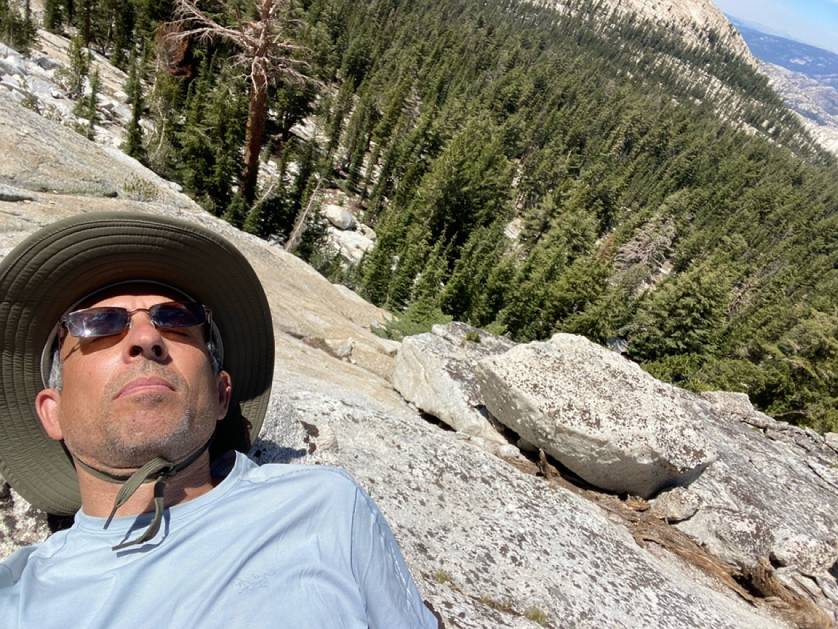 Taking a rest on the ledge. Yes, that is straight down. Yes, I believe I slept.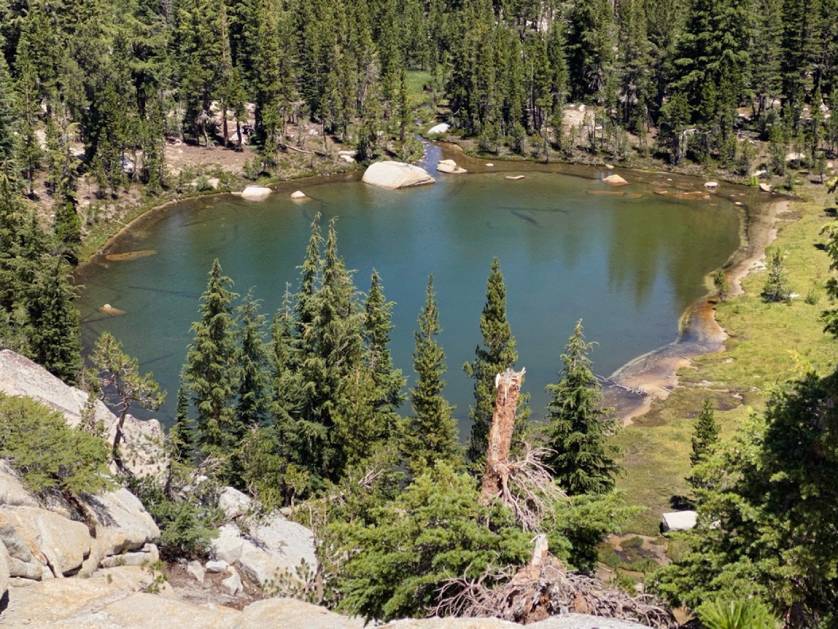 View of the unnamed lake from the climb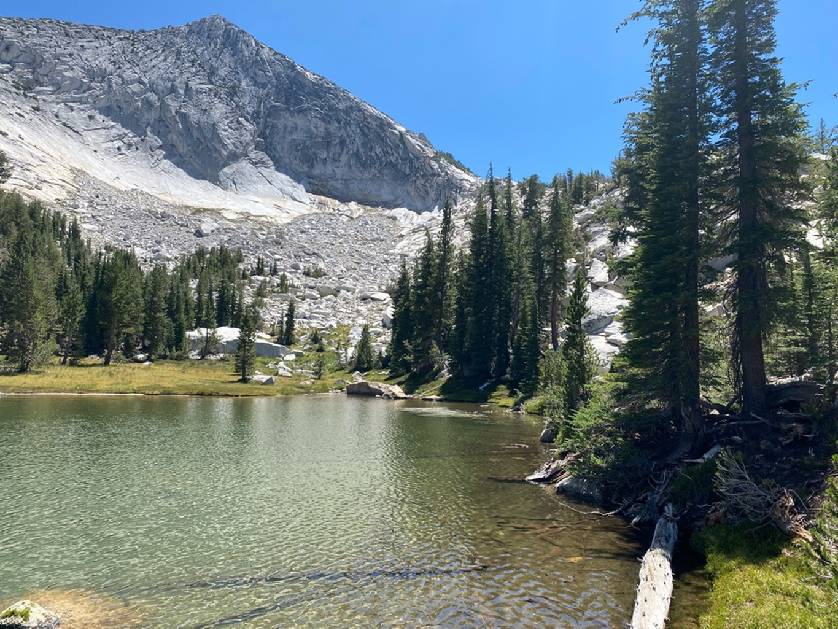 The bowl from where the lake sits with the peak in view. On the righthand side is the class 4, heading up on the ridge.
Since I was so close to the car (about 6 miles), and didn't have another destination in mind, I decided to hike out. What an adventure!
---